Why I'm Grateful for Telehealth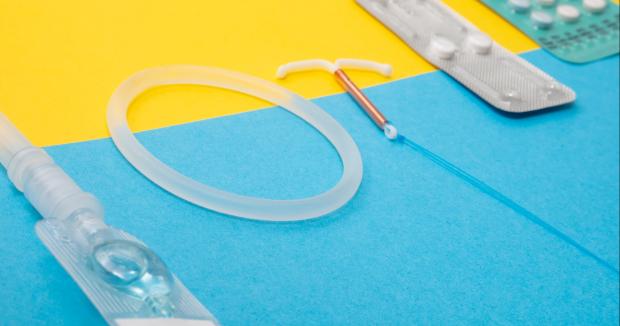 It meant I could go back on birth control while keeping myself and my family safe from the coronavirus.  
While I recovered in the hospital after delivering my son Arthur in March of 2020, several of the postpartum nurses who were taking care of me asked if I wanted to talk about my birth control options before I went home. I told them the truth, which was that since my son was born with a low body temperature, all I wanted to focus on was keeping him warm with skin-to-skin contact. I didn't feel like I could do that and make an informed decision about what birth control I wanted to use. They were very understanding and agreed it would be better for me to choose a method when I felt things had calmed down, so they stopped asking me about it.  
After a few months at home with my son, in about July or August, I felt ready to talk to my doctor about starting birth control. I was prepared to visit my OBGYN in person. However, my visit would take place at a time when the coronavirus was spreading rapidly throughout the United States. As you might imagine, I was relieved to have the option to schedule a telehealth visit so I could minimize my exposure.
During my appointment, my doctor asked me questions about how I was healing and feeling. I said I was doing okay, but COVID-19 did have me and my family a little freaked out. Not only did we have to protect ourselves from the virus, but we also had to protect our newborn son. I explained that I wanted a birth control that I didn't have to think about, because, well, I already had a lot on my mind.  
She agreed and then walked me through my options. I had taken the pill before and had a good experience, but I wasn't sure if there was another method that would be even easier for me to use, so I asked her a lot of questions about the IUD and the implant. She answered honestly and openly, sometimes even sharing her own experiences with using those methods. She didn't pressure me to using any particular method, and I remember feeling grateful for this because I've had friends whose providers seemed to want them to use one method over another. 
After careful consideration, I decided to go back on the pill because I knew I could remember to take it and because I didn't experience negative side effects while using it.  
I'm so grateful to all the providers (both the postpartum nurses and my OBGYN) who gave me time to consider all my options. I'm also grateful for telehealth, because it meant I could go back on birth control while keeping myself and my family safe from the coronavirus.  
You can expect to receive the same level of care at your nearest The Right Time health center. The providers will answer your questions about birth control openly and honestly (without pressuring you toward any particular method), and you'll also have the ability to get any method of birth control for free or at a low-cost. Click here to make your appointment today. Telehealth options (or appointments that take place when you're at home using your phone or computer) are available.
Updated August 2021