Back To Methods
Sterilization
: Basic Info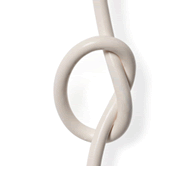 Sterilization is a procedure that closes or blocks your fallopian tubes so you can't get pregnant. (Your tubes are where eggs and sperm meet. If they can't meet, they can't hook up.) Guys also have a sterilization option—a vasectomy blocks the tubes that carry a man's sperm. It's even safer and more effective than female sterilization.
The Right Time health centers stock all methods of contraception and offer free or low-cost contraception to those who need it. Talk to a health care provider to learn more about this method and be sure to ask about state and federal requirements, like age restrictions and waiting periods.
Different Types
Incision

For women, Laparoscopy, Mini-laparotomy, and Laparotomy are sterilization procedures that require an incision. Because these methods are surgical, they involve anesthesia. Recovery times vary from one to two days to a few weeks.

For men, an incision-based vasectomy takes about 20 minutes. It requires a shot of local anesthetic, then a doctor makes one or two incisions to the scrotum and blocks the tubes so sperm are kept out of his seminal fluid. No sperm, no pregnancy.
Details
Total certainty
Before you get sterilized, you need to be absolutely sure you don't want to have biological children. You can't count on being able to get your tubes "untied" or undoing a vasectomy.
Who should get the snip?
Sterilization can be done for men or women, so if you're planning to be with the same partner for a while, talk about who should get the snip.
No hormone worries
If you don't want to use a hormonal method, this is one option. Plus, sterilization doesn't change your body's natural hormones—they'll still pump through your body just like they did before.
Your family's big enough
Maybe you and your partner have had enough kids already. Or maybe you have decided that you simply don't want any children. 
If pregnancy would cause serious health issues
If there's a medical reason why you or your partner shouldn't ever get pregnant, sterilization might be a good way to go.
Hereditary illness or disability
Some people have genes they don't want to pass along to their kids.
Don't take our word for it. Check out the videos above to hear people talk about their experiences with sterilization.