Back To Methods
Spermicide
: Basic Info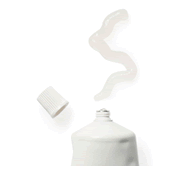 "Spermicide" describes a bunch of different creams, films, foams, gels, and suppositories that contain chemicals that stop sperm from moving. You insert it deep in your vagina, so it also keeps sperm from getting through your cervix and into your uterus.
The Right Time health centers stock all methods of contraception and offer free or low-cost contraception to those who need it. 
Details
Best if used with another method
Spermicide works best when paired with another method, like the diaphragm or condoms. You can use spermicide to make a barrier method more effective, but it's not very effective if used alone.
You wouldn't mind getting pregnant
If you plan to use spermicide alone, keep in mind that the failure rate is pretty high—28% for typical use.
No prescription necessary
If you can't make it to the doctor (or don't want to), you can always use spermicide. It's available at most drug stores and supermarkets.
Some people are allergic
If you get irritated using spermicide, you're probably allergic to it. Unfortunately, all spermicides and contraceptive gels sold in the United States contain the same active ingredient, Nonoxynol-9. If you're allergic to that, this method (and condoms with spermicidal lubricant) won't work for you.
You're confident you're both HIV-free
Nonoxynol-9 causes changes in your sensitive skin down there that can make you more susceptible to HIV. If you or your partner have HIV or haven't been tested recently, you may want to steer clear of this method.
Don't take our word for it. Check out the videos above to hear people talk about their experiences with spermicide.