I Gave Birth Right Before the Pandemic and Here's Why Birth Control is So Important to Me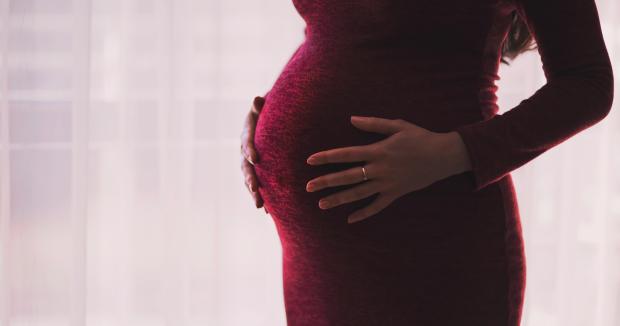 The right method for me right now means that I'm a pill user.
On March 26, 2020, my husband and I had a baby boy named Arthur. He had lots of dark hair like me when I was born and long arms and legs like his dad. He didn't cry. He was calm. 
We spent those first few days inside the hospital just staring at each other, the three of us. It was quiet. But outside the hospital, my husband and I knew the coronavirus was becoming a louder part of everyday life. 
A few days before the birth, we decided our parents in Ohio and New York should stay home. Our hospital in Connecticut wasn't allowing family members in the labor and delivery rooms or in the recovery rooms and the apartment we lived in at the time was too small for four houseguests. We said we would have the baby, bring him home, and then figure out when everyone would meet once things calmed down. We assumed the coronavirus would stop spreading and it would be safe enough for them to come visit a few days after we got home. 
When my husband and I brought Arthur home and turned on the news to get updates, we were scared. People were dying quickly. It seemed like people were getting sick from just going outside for a walk in their neighborhoods. We decided to stay inside as much as possible and that it wasn't a good time for anyone to meet Arthur.  
So we had to learn how to have a baby entirely on our own. Instead of having a team of people to help, it was just the two of us. My husband did everything I asked and needed and I tried to offer him the same support. Still, it was so hard. It was scary to realize we each only had one person we could count on to get through this time. If one of us became slightly too tired or too worried or too stressed, it felt like everything would almost fall apart. We had to take care of ourselves, each other, and Arthur all at the same time. It was traumatic. We decided we did not want another baby, not because of anything Arthur did, but because it was just too hard. 
It was quite a while before my husband or I were interested in sex, and I'm glad that we could be so open with each other about how having a baby (not to mention living in a pandemic) changes your sex life. When we were both ready, I started using the birth control pill (which you can get for free or at a low-cost at your nearest The Right Time health center) because I liked that we were able to get a few month's supply at a time and I have an easy time remembering to take it.  
Now that Arthur is a year old, has met all his grandparents and my husband and I are vaccinated, we're starting to talk about having another baby. Arthur would be such a great brother. But what if it all happens again? What if a new virus appears just as I'm about to give birth and we have to do it all alone for a second time? There are a lot of things we're afraid of. 
But then I remember to take one step at a time. Which is why the right method for me right now means that I'm a pill user.  
I'm so thankful that the pill gives us the space to recover from the anxiety and fear that surrounded Arthur's birth before we expand our family. It feels like the pill is there to support us and guide us through the healing process. We can count on it to help us stay in control of our future. 
Updated April 2021