Back To Methods
"Not Right Now"
: Basic Info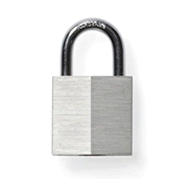 "Not right now" is our way of saying "no vaginal sex." It's a great method as far as effectiveness is concerned—if you use it 100% of the time, you're guaranteed to not get pregnant. And if you're avoiding sexual activity altogether, you'll be safe from STIs too. But it does involve a whole lot of self-control.
The Right Time health centers stock all methods of contraception and offer free or low-cost contraception to those who need it.  
Details
It takes discipline
Saying "not right now" only works as a birth control method if you do it consistently, so it takes a lot of self-control.
Good communication skills
If you're dating or in a relationship, you'll need to be able to tell your partner what's okay and what's not. Which means you need to be comfortable with speaking your mind.
You've got support
If you are in a relationship, you've both got to be down with the plan. But remember, saying "not right now" doesn't mean you're not allowed to have fun. It's actually a great excuse to get creative with your sex life.
Don't take our word for it. Check out the above videos to hear people talk about their experiences saying, "Not right now."