Back To Methods
Internal Condom
: Basic Info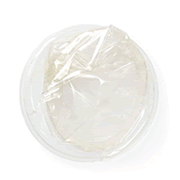 An internal condom (also sometimes called a female condom), which has the brand name FC2, is a pouch you insert into your vagina. It's not the prettiest thing in the world (it looks a bit like a floppy, clear elephant trunk), but it is a method that gives you lots of control. Internal condoms work the same way that condoms do, except that you wear one on the inside instead of sticking it on a penis. They keep sperm inside the condom and out of your vagina.
The Right Time health centers stock all methods of contraception and offer free or low-cost contraception to those who need it.
Details
STI protection!
Internal condoms help protect you from most sexually transmitted infections (STIs), including HIV.
Internal condoms take effort and commitment
You have to make sure to use condoms correctly, every time, no matter what, in order for them to be effective.
Your partner refuses to wear a condom
If your partner won't wear a condom, but you still want protection against STIs, the internal condom is the way to go.
No prescription necessary
You don't need a prescription if you buy through the FC2 website or get it from a clinic, nonprofit, or health department.
Cool for people with latex allergies
Unlike most condoms, internal condoms are made of nitrile (a synthetic rubber), so you can use them even if you're allergic to latex.
Don't take our word for it. Check out the videos above to hear people talk about their experiences with the internal condom.