What Does it Really Mean to be Diagnosed with HPV?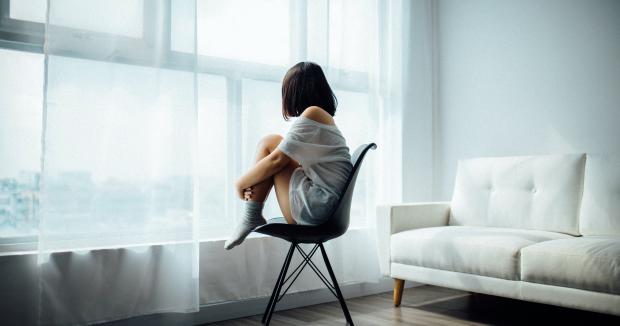 Everything you need to know about this common STI.
Human papillomavirus (HPV) is one of the most common sexually transmitted infections (STIs).
So what do you need to know if you find out you're one of the many people who have been diagnosed with HPV? Here are some of the most common questions I hear in my practice. To learn which methods of birth control can help keep you protected, make an appointment to talk to a provider at your nearest The Right Time health center.
Is HPV serious?
The answer is yes and no. There are more than 150 strains of HPV. Some strains are called "high-risk" because they increase your risk of certain types of cancers, including cervical cancer. Other strains are called "low-risk" because they don't increase your risk of cancer. However, some of these "low-risk" types of HPV can cause warts, and high-risk HPV infections don't have symptoms, so the only way to know if you have HPV is to get tested by a health care provider.
Will I get cervical cancer if I have HPV?
If you test positive for a high-risk HPV strain on your cervix, especially if you have several positive tests over a few years, you have an increased chance of developing cervical cancer. However, just having HPV does not mean that you will get cervical cancer. Most types of cervical cancer take years to go from pre-cancerous cells to cancer, so the key to preventing cervical cancer is to catch HPV infections early and treat any pre-cancerous cells that show up on the cervix before they become cancerous.
Is there treatment for HPV?
There is no medication for high-risk types of HPV infections* but HPV usually goes away on its own, especially if you are under 30. Smoking cigarettes and certain medical conditions can make it harder for your body to fight an HPV infection, and when HPV hangs around longer, there's a greater chance that it will cause pre-cancerous changes to your cells. Other than keeping your appointments for follow ups and quitting smoking, there isn't much else you need to do.
*NOTE: If you have genital warts caused by HPV, your health care provider may recommend a prescription cream or gel you can use at home. These treat the warts themselves, not the HPV that causes them. There are also medications that can be applied and procedures to remove them.
Can I prevent HPV infections?
Yes! You can prevent HPV by getting the HPV vaccine. The vaccine won't protect you from an HPV strain you already have, but it will protect you from other strains. And even if you started the vaccines a while ago and didn't finish the series, you can complete the series now. Anyone up to age 45 who is at risk for HPV should talk to their provider about getting an HPV vaccine.
Since HPV is passed from skin-to-skin contact, using condoms, internal condoms, and dental dams can decrease your chances of getting a high-risk HPV infection or passing an HPV infection to your partner.
Overall, HPV is super common so don't worry over testing positive. Most people who have an HPV infection find that their bodies get rid of it without it ever causing further problems but keeping on top of your screenings and follow-ups can help you prevent cervical cancer.
Updated July 2021