HPV Vaccination Now Available up to Age 45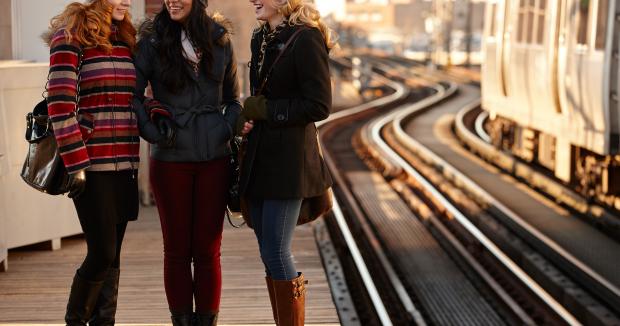 Go get you one (or three)
ICYMI: The Food and Drug Administration (FDA) has expanded their approval for the HPV vaccine to include people age 27 to 45. This means that everyone between age 9 and 45 can get vaccinated against HPV. Read on for details. And remember, you can get free or low-cost access to all the methods of birth control at your nearest The Right Time health center.
Why vaccinate for HPV?
HPV stands for human papillomavirus, a group of more than 150 strains of a common virus that spreads through skin-to-skin contact. For most people, HPV infection does not cause symptoms or health problems and the infection goes away on its own.
However, there are certain strains of HPV that can cause problems, which can sometimes be serious. If you have one of these high-risk strains or if HPV sticks around because you have a weakened immune system (like if you have HIV), it can cause genital warts or potentially lead to some types of cancers. The good news is that the HPV vaccine can prevent genital warts and decrease your chances of getting cancer.
You get a vaccine, you get a vaccine—everyone gets a vaccine!
In 2006, the FDA approved the first HPV vaccine. It protected against the two strains of high-risk HPV that cause the majority of HPV-related cancers, but it was only available for young women up to age 26. Over the years, new HPV vaccines have been developed to protect against more and more strains of HPV. Until this recent update, HPV vaccination was recommended for everyone from ages 9 to 26.
Now everyone age 9 to 45 can get protection from 9 strains of HPV viruses with the Gardasil 9 HPV vaccination. It's best to start the HPV vaccine series early, before you have sex or are exposed to an HPV strain. It's not too late to prevent HPV infections (and decrease your risk of cancer) by getting vaccinated now.
Do I need a vaccine?
If you have already completed the HPV vaccine series, you do not need to get another HPV vaccine. If you are age 45 or younger and have not been vaccinated for HPV, or if you started the HPV vaccine series and did not finish it, even if it was years ago, it's not too late to complete it now.
I have HPV. Should I get the vaccine?
Yes! Even if you know you have or had HPV, you probably haven't had all the different strains. Getting the HPV vaccine can help protect you from the ones you don't have. For added protection, talk to a provider at your nearest The Right Time health center about barrier methods.
Getting the HPV vaccine
Currently, Gardasil 9 is the only HPV vaccine available in the United States. It is a series of either two or three shots depending on how old you are when you start the vaccines. People who are age 45 or younger who never got vaccinated will need a total of three doses. If you started but didn't finish your series of vaccinations in the past, you may need one or two more shots depending on how old you were when you started, how long it's been since you had a dose, and how many shots you have already had. Talk to your provider about how to get started on or finish your vaccine series.
Each dose of the HPV vaccine is given as a shot, so not going to lie—you're going to feel it, but side effects are generally mild and short-lived. The most common reactions are soreness, swelling, and redness in the arm where you got the shot. But remember, this small and temporary pain can decrease your risk of cancer, and that's pretty incredible.
Updated March 2020