New Birth Control Pill Nextstellis is Made from Plant Products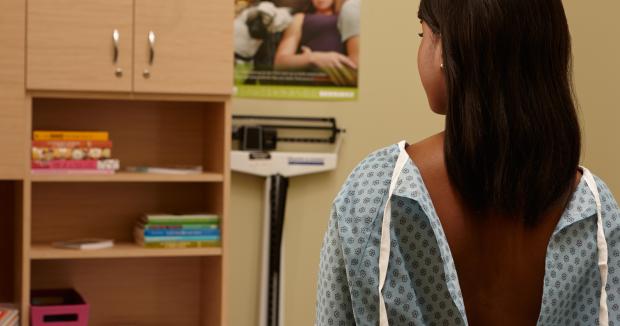 A new pill with a new kind of estrogen.
If you think that a new form of birth control pill is a reason to celebrate, then get ready to pop your bevvy of choice. Introducing… Nextstellis! Let's welcome them to the party, shall we?
While there are already quite a few types of the pill on the market today, this one is different. No, really, it's different different. It's actually the only birth control pill to use estetrol, which is a type of estrogen "that is selective and doesn't have the same impact on the rest of the body." It's also the same type of estrogen that your body makes naturally, but it can be manufactured from a plant source. Like, what?!
But don't let us convince you this is cool. Make an appointment to talk to a provider at your nearest The Right Time health center to find out if Nextstellis is the method you've been waiting for.
Key Facts about Nextstellis:
You use Nextstellis the same way as other combination birth control pills, you take one pill every day. When taken every day, Nextstellis is more than 98% effective at preventing pregnancy.
Nextstellis has 24 active pills and four placebo or inactive pills.
Benefits and side effects of Nextstellis are similar to other combination pills. Nextstellis has benefits like lighter, more predictable periods and less acne. Other common side effects with combination pills, like headache, changes in mood, breast tenderness, weight gain, and decreased sex drive, may be less likely when using Nextstellis.
Unfortunately, Nextstellis may be less effective if you have a BMI ≥ 30 kg/m2* and the higher your BMI the less effective it may be.
If you want to give Nextstellis a try, ask if it's in stock when you make your appointment at your nearest The Right Time health center, since this is a method that's new to the market.
*We acknowledge that BMI is a flawed measurement for many reasons and is not an indicator of general overall health.
Updated April 2022