How to Get Tested for HIV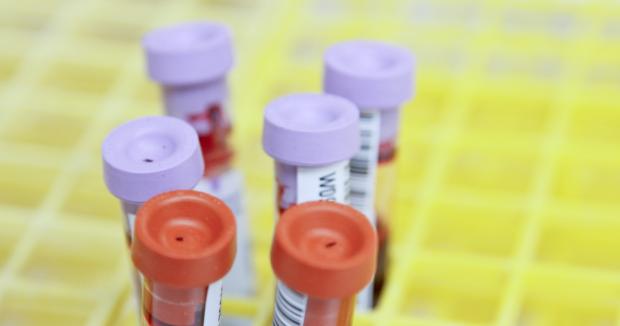 There are many ways you can find your HIV status.
The Centers for Disease Control and Prevention (CDC) recommends that all people between ages 13 and 64 be tested for HIV at least once. Health care providers may recommend testing more often depending on personal risks (when you visit a nearby The Right Time health center for free or low-cost access to birth control, you can discuss your potential risks). The good news is there are lots of options for getting tested—including free tests and anonymous tests. Here are the details. 
When to test for HIV 
You can test for HIV any time, and the test you use will mostly depend on when you may have been exposed to HIV. Tests have different levels of accuracy because they look for different markers of HIV, and each marker becomes measurable at a different time. The most common HIV tests look for the body's reaction to the virus, called an antibody. When the body first encounters the HIV virus, it may take up to three months to produce enough antibodies to measure with one of these tests. Other tests look for an antigen—a protein that's part of the HIV virus—or for the virus itself. These tests can accurately determine your status within a few weeks of a possible exposure to HIV. 
Ways to test for HIV 
You can get tested at a nearby The Right Time health center or use a home test. In both cases, there's more than one option. All HIV tests are confidential, meaning that your results will not be shared with anyone other than you and your health care provider. Some tests go even further and are anonymous, meaning that your name and other identifying information are not linked to the test at all. 
Testing at a clinic 
Getting tested in a health center can be quick, and some health centers offer free and/or anonymous testing. (Call your nearest The Right Time health center to find out.) There are also trained providers present to tell you the results and connect you with any other services you may need. 
Rapid test 
This test uses blood from a finger prick or a swab from the mouth to look for HIV antibodies. Results are usually available in about 20-30 minutes. 
Antigen/antibody test 
This test uses blood collected from a vein to look for both antibodies and antigens. The results are usually available within a few days. While it takes a bit longer than a rapid test, the benefit of this lab test is that it can detect HIV infection as little as two to three weeks after exposure. 
Viral load test 
Your provider may recommend using a viral load test if you have a high personal risk, your exposure was recent, or you have symptoms of a recent HIV infection (such as fever, sore throat, or rash). This test is done in conjunction with the antigen/antibody test. It uses blood collected from a vein to look for the virus itself. The result is usually available within a few days to a week. The benefit of this test is that it can detect HIV eight to 12 days after exposure. 
Testing at home 
If privacy is a concern, or if it's difficult for you to make it to a health center, testing at home is an option. You may be able to buy these tests at your local drug store; you can definitely order them online. But they are often more expensive. 
Updated May 2021