4 Great Reasons to See a Sex Therapist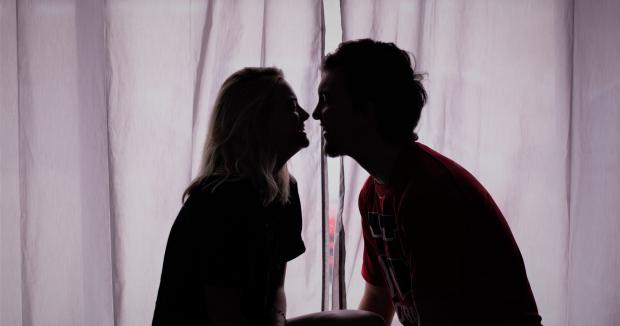 Because sexual health involves mental health, too.
The outbreak of COVID-19 has affected us all in very different ways. Even if you haven't gotten sick, the disruption of your routine, as well as isolation from friends and family, can be incredibly distressing. For some, the added anxiety might make certain aspects of daily life more difficult. It might even mean your attitude about sex changes, and what used to be something fun has become something unpleasant.
But there are people out there who can help. Sex therapists are specially trained to help people solve their sex-related problems and improve their views about sexuality. At heart, a sex therapist is a super-knowledgeable coach who can give you pointers on how to remove the stress from sex and guide individuals toward whatever a healthy sex life looks like for them.
There are many reasons people seek sex therapy. Here are just a few:
1. Processing sexual trauma
Sex therapists can help people process sexual trauma, like rape or sexual assault, and assist them as they begin to heal from it. Keep in mind that not all therapists have experience with trauma, so before seeing someone new, it's a good idea to ask if they do.
2. Aligning mismatched libidos
Couples who can't quite meet in the middle about when and how often to have sex may use sex therapy to figure out how to better align in this area and work through any hurt feelings. COVID-19 has changed people's libidos in all sorts of ways, and if you find that you and your partner suddenly have different desires, a sex therapist can help uncover new ways to be intimate that leaves everyone satisfied.
3. Developing sex-positive thinking
A sex therapist is a good resource for people who recognize that their hang-ups about sex — like shame about their attractions, for example—might come from sex-negative teachings. They can help challenge people's harmful perceptions about their bodies or about the "right" way to have sex (spoiler alert: there's no one right way) and broaden their perspective.
4. Addressing difficulties with orgasms
Depictions of sex in popular media are everywhere, and they often help perpetuate misconceptions about how orgasms "should" happen. Sex therapists may be able to educate clients on how human bodies tend to respond to sexual stimulation and help them overcome any thought patterns that are holding them back.
P.S. Remember, COVID-19 does not need to add to your stress when it comes to birth control. There are many The Right Time health center locations in Missouri. Some of them offer telehealth appointments, and all of them offer free or low-cost birth control to those who need it. Visit TheRightTime.org for more information or to find a health center near you.
Updated September 2020