3 Reasons to Keep Searching for the Right Method for You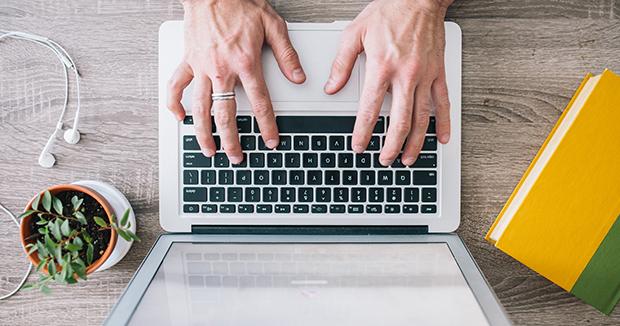 We know it can be frustrating to search for a method of birth control that's right for you.
Maybe you have a BFF who was able to insert the ring into her vagina on the first try. Maybe your roommate's partner has no problem using condoms and always makes sure the bedside table is full of them. Perhaps one of your friends can take the pill every day at noon (on the dot!) and doesn't even need to set an alarm on her phone to remember. Whatever the specifics may be, we know it can be frustrating to search for a method of birth control that's right for you when it feels like everyone else has settled down with their go-to pills or rings or IUDs.
But don't give in just yet! It's totally normal to try a few methods out before finding the one. In fact, the average person uses 3 different types of birth control in their life (and approximately 1 in 3 people try five methods or more). So, while your friend says they'll use condoms for life and tells you how great they are every time she sees you, chances are her needs will change, and she will be using something else in a few years.
Now that you know it's perfectly okay you haven't found your perfect method, here are a few reasons we encourage you to keep looking for the contraception that's right for you.
You have the right to decide what happens inside your body and to your body, and to protect yourself against pregnancy and STDs.

You may have been told you when you were younger that your body belongs to you and no one else. They were right all those years ago and they still are. No matter your age, gender, race, sexual orientation, gender identity or relationship status, no one can tell you what to do with – or how to use – your body. Similarly, you have the power to pursue whatever type of future you envision for yourself, and you also have the right to do whatever it takes to get there. For lots of people, using birth control is worth it because it helps them take charge of their health and make sure they can achieve all the goals they have set for themselves.

There are people who want to help.

While your friends are the ones to ask if someone you've matched with looks worthy of a right swipe, a licensed health care professional is the best person to ask what to do if you aren't happy with your current method of birth control. Their advanced knowledge about how the body works and their experience working with the specific needs of patients puts them in the best position to talk with you about which methods might make the most sense for you. Not only is it their job to counsel you about this stuff – they also want to help. Sexual health is an important piece of a person's overall health, and if you're using a method that's not working for you for any reason, their goal will be to get you set up with something different.

There are more options than you think.

It can be disappointing to realize a method isn't going to work for you if it feels like you only have a handful of other methods to pursue. But the truth is there so many options out there just waiting to be tried. In fact, there are about 17 different methods for you to choose from, each one is unique in terms of efficacy, protection against STDs, and side effects. So even though you haven't found the right method yet, keep searching. There are so many choices out there that you're bound to find something you like soon.
We know trying different methods can feel like a journey, especially when you're experiencing unwanted side effects. But those of us at The Right Time, along with countless other health care professionals (both in your hometown and around the country) want to help you find contraception that will work exactly the way you want it to. Here are just a few ways we can help:
Check out our methods explorer. This comprehensive guide to all the methods out there gives you information on important factors that might help you decide what you try next, like cost, efficacy, and side effects.
Click here to see if you can get your birth control by mail. If getting to a doctor is difficult, you might be able to get your birth control delivered!
If you need help finding a health care provider in your area, we can help with that too.
Updated June 2019