3 Questions about Telehealth, Answered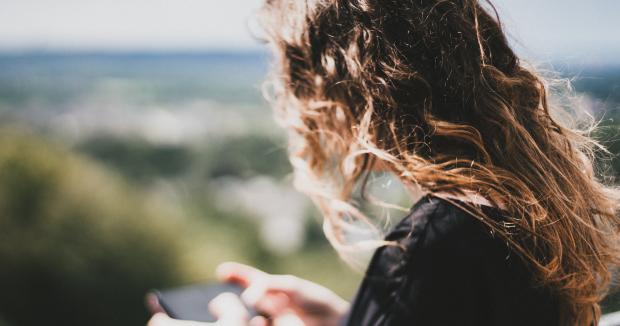 We want to make sure everyone feels comfortable using these services.
Seeing your provider and getting medical care without leaving your house is something that more people are embracing. In the past, it might have seemed too good to be true. But since the outbreak of the Coronavirus earlier this year, telehealth (or telemedicine) has become an increasingly common and reliable way for people to get medical care, including many forms of birth control. And at The Right Time health centers, you can get free or low-cost access to birth control via an in-person visit with a provider or via a telehealth appointment.
Since telehealth is relatively new, many people are understandably curious about it. Here are the answers to some questions you might have.
1. Is telehealth totally impersonal?
Experienced telehealth providers make visits seamless and patients should feel good about the care they receive. Some providers are new to telehealth or may be unfamiliar with the telehealth software their practice uses. Consequently, it's possible they might come across as somewhat distracted to their patients during appointments. If you feel this is happening, speak up! It's not likely they're acting impersonally on purpose.
2. Can you get birth control in a telehealth appointment?
Telehealth is great for things like getting started on birth control or renewing a birth control prescription, getting tested and treated for STIs, and even getting treatment for UTIs and vaginal infections. Of course, for some methods of birth control, you will have to physically be in the office.  For example, if you want to get an IUD or an implant placed or removed, if you need a Pap smear or other lab work collected by a provider, or if you've had a telehealth visit and your issue wasn't resolved with treatment you will need to be seen in-person.
3. Are telehealth medical professionals different from those I see in the office?
The health care providers who see patients via telehealth are typically the same providers that see patients in person at other times. And all providers are required to have the same licensing, training, and certification regardless of where they see patients.
Even though there's great news about a Coronavirus vaccine, the CDC continues to recommend we all avoid close contact with other people. This means we should stay at home as much as we can. But thanks to telehealth, it doesn't mean we have to go without quality medical care.
We hope this information helps you feel comfortable giving telehealth a try. Here's how you can make an appointment with the health center nearest you.
Updated November 2020