Why People Still Say "Yes!" to Using Condoms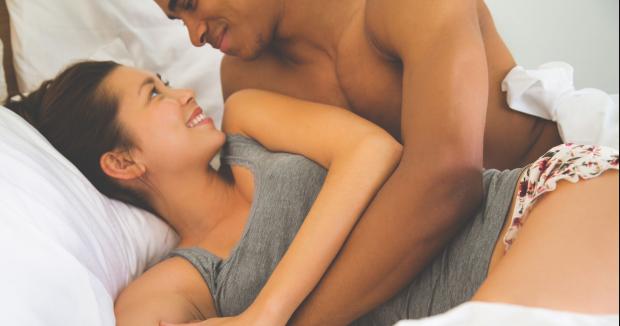 Showing love to the glove.
When you hear the words "birth control," you might immediately think of the pill, intrauterine device (IUD), or implant. But many people still prefer condoms as their go-to method of birth control. We decided to ask some of them why. For more information on condoms, as well as free or low-cost access to all the other methods of birth control, visit your nearest The Right Time health center.
1. The condom is undefeated when it comes to cost and accessibility.
Condoms are usually available at a relatively low cost. Basic condoms can range in price from $2 to $6 for a pack of three, or you can buy a pack of 12 for about $12. Condoms are for sale at grocery stores, convenience stores, drugstores, and at doctor's offices. You can also find free condoms in other places you might not expect, like the barbershop or your hair salon.
2. You don't need a prescription to get condoms.
Condoms are clutch if you want to buy birth control without seeing a doctor. As mentioned above, you can get them in many non-medical settings. If you want a different method of contraception, visit your nearest The Right Time health center for free or low-cost birth control.
3. The internal condom can also offer control to women who don't want to negotiate asking their partner to put an external condom on.
Pamela Best said her friends are fascinated by the fact that she uses internal condoms because they didn't think "folks actually used those." However, the internal condom gives women control in the heat of the moment. Once you get the hang of inserting it correctly (which is key for its effectiveness), it has some major perks. "I can insert an internal condom up to 8 hours before sex," Pamela told me. "There is no break 'in the moment' to take out and put on [an internal] condom," she added, "and there is no moment of a partner trying to talk you into not using one."
4. Condoms and internal condoms are still the only methods that protect against both pregnancy and STIs.
Even if you're using another form of birth control, like the IUD or the pill, to prevent pregnancy, you still need condoms to protect against STIs. Condoms and internal condoms are the only methods that do both! Because of that, everyone I spoke with agreed that they like how condoms allow them to take responsibility for their own protection.
Tro'juan Henderson, an advocate against sexual and domestic violence, told me he always brings a condom with him on dates because it's important to him that his partner knows "our health is at the forefront even in the midst of pleasure."
Of course, there are a few things about condoms that people don't like. For example, they're less effective at preventing pregnancy than other methods (like the IUD, the implant, the shot, the ring, the patch, the pill and the diaphragm). Additionally, some people feel they can decrease sensitivity, require too much planning because they must be used every single time a person has sex, and stopping to put one on before sex can interrupt the mood.
If you're interested in learning more about condoms, or you want information on how they can be used in combination with another method of birth control (or are looking for free or low-cost access to any of the other methods mentioned here), visit a provider at your nearest The Right Time health center.