What to Do if Your Parents Find Your Birth Control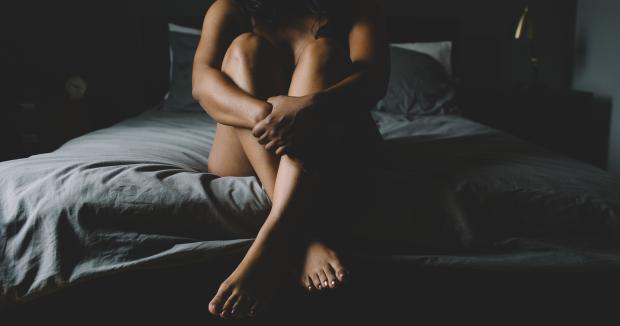 First: don't panic.
For some, sex is considered deeply personal and private. You may have friends who feel comfortable being open and honest about their physical relationships, and while you might not go out of your way to keep your sex life a secret, you may prefer not to disclose too much about it.
Even if you feel fine talking to your friends about your adventures in intimacy, you probably don't want your parents knowing too much about them. Young adulthood is full of opportunities to be independent and to enjoy safe and healthy sexual experimentation. Perhaps the main way you keep this part of your life private is by storing your birth control in a special or secret place.
But what happens if they find that birth control? What should you do if your parents insist it's confirmation that you're having sex?
First thing's first: don't panic. It's okay to be a little upset and perhaps embarrassed but take some time to think about why you reached out to a health provider and asked about birth control. Maybe it was because you're focusing on completing school or landing that promotion you heard about a few months ago. Maybe it was because you wanted to regulate your period or alleviate painful cramps. Whatever the reason, spend some time reminding yourself of what it was. You'll might also remember you got contraception because you are in control of your body, and you have the right to decide if, when, and under what circumstances to get pregnant and have a child.
Second: decide if or how you want to talk to your parents about it. If you have parents who have been open with you about sex and relationships in the past, they might like the opportunity to express their admiration and support. If you would rather not to talk to them about it, that's okay too. It's true that some parents are harder to talk to about subjects like sex.
If you're not sure whether you should talk to them or not, consider asking a close friend who knows your parents and see what they say. You can also wait and see if your parents bring it up on their own. After all, they might not want to invade your privacy any more by asking questions.
Third: talk to the provider who prescribed the birth control to you or contact a different provider at your nearest The Right Time health center, where you have access to the full range of birth control methods and birth control is free or low-cost to those who need it. If you don't want anyone to know you're on birth control, they can discuss with you about switching to a contraceptive that's completely private, such as the IUD or the implant.  
Remember, you have the opportunity to pursue the future you want and decisions about your reproductive health, including deciding what method of birth control is best for you, are always yours to make.
Updated August 2019