Using Birth Control for the First Time? Here Are Three Things to Know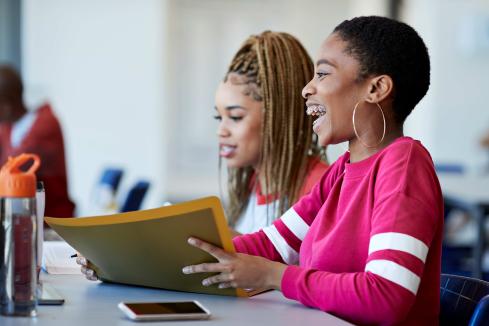 It's your method, which means it's your choice.
Lots of people use birth control because it's a great way to enjoy sex while keeping you and your partner(s) protected. There are so many different methods available for free or at a low-cost at your nearest The Right Time health center that you can always have some on hand and ready to use. 
But if you've never used birth control before, you might be wondering where to even begin. Here are three things to know if you're thinking about using birth control for the first time. For answers to your more specific questions, make an appointment to talk to a provider at your nearest The Right Time health center. 
It's your method, which means it's your choice 
Many method options mean many opinions on what method you should be using. But the opinion that matters most is yours. You do not have to use the method that your partner or your parents want you to use, or the one that your best friend recommends. Some methods, like pulling out, condoms, or internal condoms, work best if partners use them together. 
It's okay if the first method you try isn't "the one" 
Let's say you have a bunch of friends in high school who use the pill as contraception, and you decide that you want to start using it at college. You talk to a provider near campus and after reviewing your needs and preferences (as in, what you expect your birth control to be able to do for you), you get your first pack. You remember to take it for the first few days, but your schedule is so unpredictable as a new college student that you forget to take it more often than you remember. And since the pill only works if you remember to take it, you decide it isn't the right method for you. 
This is totally fine. The average person uses five different types of birth control in their life (and approximately one in three people try five methods or more). There are so many methods available for free or at a low-cost at your nearest The Right Time health center that if it turns out the method you thought you'd love just isn't right, it's easy to try a different one.
There are side effects with every method 
Each body is unique and responds to birth control differently. In addition, every type of birth control has side effects. Some of them you might like (such as help with acne, painful periods, or ovarian cysts) and some of them you might not like (such as not having a period at or bleeding in between periods). Get familiar with the potential side effects of a birth control method. Are you okay with the possibility of experiencing those side effects? If it turns out the side effects of your current method aren't as you thought, it is absolutely okay for you to change your mind about any method of birth control you use, for whatever reason. If you are using a method that needs to be removed by a provider, they should remove it for any reason, too.