Three Ways Telehealth Can Make Getting an IUD a Reality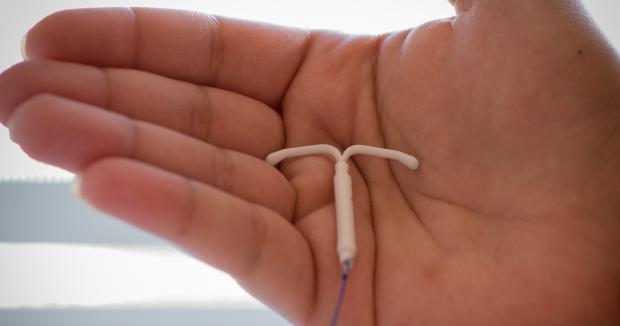 Yes, telehealth can really help.
First things first, we are not talking about getting an IUD delivered to your door for you to insert at home. However, telehealth can help you get an IUD on your own terms and timeline. Here are three ways that telehealth can help. For more information on telehealth or IUDs, make an appointment to talk to a provider at your nearest The Right Time health center.
You aren't 100% decided on your method
It's totally ok and normal to have questions about what method will work best for you or not to know what birth control method you want to use. If you are undecided about your method, the first thing is to head over to our method explorer and check out your options. If you are undecided and want to learn more about your options from a health care provider, a telehealth visit can be a low-pressure way to learn more, pick a method, and even start some types of birth control from the comfort of your couch.
You have an appointment for an IUD but it's not for a while
Maybe you already know that you want an IUD, but your schedule is pretty busy right now and you can't get it placed for a few weeks. While you are waiting for your IUD to be inserted, you can use telehealth to start a method of birth control to make sure you don't get pregnant between now and when you get your IUD, such as the pill, the patch, the ring, or the shot.
You want to make sure you know what you're getting into and with whom
We get it, having an IUD inserted is an intimate encounter and it's important to know and trust your health care provider. A telehealth visit with the provider who is going to be placing your IUD is a great opportunity to meet the provider without pressure to get undressed. It's also the perfect time to make sure you know and understand everything that is going to happen.
Though you can't get your IUD placed during a telehealth appointment with a provider from a The Right Time health center, it can be a convenient and low(er)-pressure way to make sure you are comfortable with your method and your provider and help you prevent pregnancy while you might be thinking about your choice or waiting for your appointment.

Updated April 2022