Let's Talk about (Safer) Sex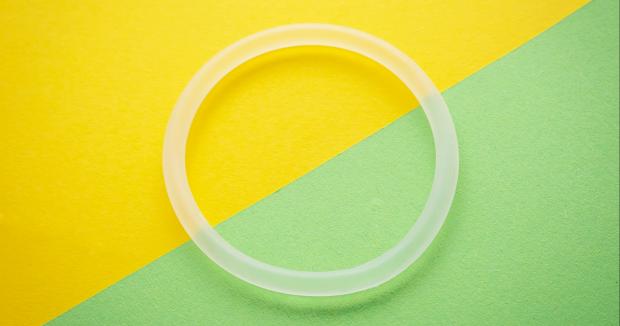 Here's what you need to know about discussing pregnancy, HIV, and STI prevention.
Having a conversation with your partner about safer sex can be intimidating. You might worry that they'll judge you, or whether they've ever thought about having these conversations with you. You may even question whether or not you have enough information to talk about it. 
On the flip side, you may find that your partner is excited to have a conversation about safer sex. Opening up and creating a new channel of communication might feel awkward at first, but this new space might make you feel closer to each other. Whatever reaction you receive from your partner, know that you have the right to feel safe and be healthy. You also deserve to have your concerns heard and your needs met. 
There are many types of birth control (which you can get for free or at a low-cost at your nearest The Right Time health center) that can prevent pregnancy and STIs. In fact, treating STIs as soon as possible plays a big role in preventing HIV because STIs can actually make it easier to pass on HIV or get the virus from your partner. You and/or your partner can use PrEP (pre-exposure prophylaxis) to protect against HIV. 
Whether negotiating condom use, making a plan for HIV/STI testing, or discussing PrEP as an option, here are some things to consider when preparing to talk to your partner about safer sex: 
Safety first: You have the right to feel safe. Assess your relationship and your partner for any possibility of violence. If you feel like there is any chance of escalation, reconsider the conversation. If you need support or are seeking safety, check out Love is Respect for information and resources about dealing with an abusive relationship. 
The why: Take some time to figure out why you want to have this conversation and why it's important to you. Having a clear focus will help cut through initial awkwardness. 

Practice makes perfect: If you're thinking about having a safer sex conversation with your partner, consider role-playing the interaction with a friend or someone you trust. Practicing can help put you at ease when the time comes for the actual conversation. 

Tell your truth: Be honest about your needs around prevention of HIV/STIs (and pregnancy, if that applies to you), or the type of sex that you are wanting to have. 

Listen to your partner: Hear them out. They may need a chance to process the feelings brought up by the conversation you are having or by what you are asking of them. 

Be prepared to go it alone: If your partner is not really feeling the conversation, you may need to re-assess the situation. Be prepared to take steps for your own mental, physical, and emotional health. If you need to, consider options such as PrEP that don't require your partner to buy in.  

Be open to teaming up: If your partner is into it, do some research together. Get informed as a team. Visit a health center together and talk to a provider or health educator. This has the potential to strengthen your relationship and allow you to be more open and intimate with each other. 
Updated May 2021