How the Birth Control Pill Gave Me My Life Back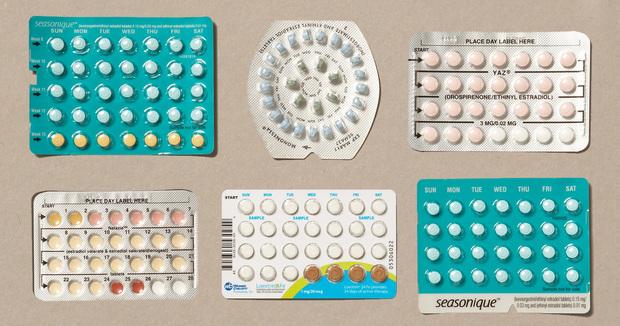 Have you ever had something make such a profound impact on you that it completely changed your life?
Have you ever had something make such a profound impact on you that it completely changed your life? That is what the pill (I use the brand Lo Loestrin) did for me, and that is why I love it so much. In order to give you the full picture of the impact Lo Loestrin had on my life, I have to walk you through my journey with endometriosis. 
It started with pain. Excruciating, stay-in-bed pain when I got my period. Piercing, intense pain during sex. Then came the blood. SO much blood. I would go through an extra thick tampon in an hour. I would wear a tampon and a pad to bed, and in the morning my sheets would still look like a crime scene. And perhaps worst of all was the constant fatigue. I could literally lay my head down anywhere, anytime, and go right to sleep. Unfortunately, that wasn't usually an option, so I had to make do with sneaking in naps during my lunch hour. 
I went to see my gynecologist, and he said he thought I had endometriosis (if you think you might have it, talk to a provider at your nearest The Right Time health center). He told me the only way to diagnose endometriosis was through a surgery called a laparoscopy. I had never heard of endometriosis before, and thought he was trying to talk me into an unnecessary surgery just to make a few bucks. 
But then I did some research on endometriosis and realized it could actually explain all of my symptoms. I will be forever grateful that my gynecologist kept up with current research and was very knowledgeable about endometriosis—especially when not all providers are. 
I had a laparoscopy at the age of 34, four months before my wedding, which confirmed my doctor's diagnosis. As I was hoping to get pregnant right away, my gynecologist recommended holding off on further treatment for the endometriosis until after I had kids. 
Two kids later, I was ready to move forward with managing my endometriosis. 
My gynecologist recommended I start taking Lo Loestrin. He explained that the current research suggested that endometriosis may be due to abnormally high levels of estrogen. Lo Loestrin has one of the lowest dosages of estrogen available in a combined birth control pill, which was my preferred type of birth control. My gynecologist told me that some women with endometriosis had experienced positive results when using Lo Loestrin to help manage the disease. 
I started taking Lo Loestrin in 2008. I took the little blue pills continuously, skipping the white placebo pills, which meant I never got my period anymore. That in itself was a huge relief! No more unbearable pain with my period, no more blood baths. Life was good. On top of that, the lesions that develop as a result of endometriosis were no longer growing. My stomach no longer got upset, my bouts of diarrhea disappeared, and sex was pain free and fun again. 
Eleven years later I still take my little blue pill every morning, and I do it with a smile. I love Lo Loestrin for giving me back control of my uterus and my life, for not robbing me blind in the process, and for improving my quality of life in a way that cannot be quantified. 
Updated November 2019