How Old Do You Have to Be to Get An IUD?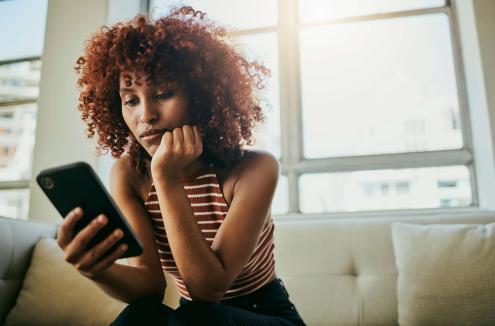 We have good news.
IUD use in the United States has increased over the past decades. Why? Some of the reasons people like IUDs so much include:
They're totally private,
They last for years so you don't have to go to the pharmacy each month,
They can reduce cramps or make periods lighter,
Some last up to 12 years (but you can get it removed whenever), and
You don't have to do anything for it to work — users "set it and forget it."
IUDs are also up to 99% effective at preventing pregnancy, which makes it a popular choice for people who do not wish to get pregnant.
Curious if it's only reserved for people of a certain age? The good news is that people of all ages can use IUDs as birth control—there are no requirements to meet or tests to pass to get prescribed an IUD. In fact, the American College of Obstetricians and Gynecologists (an organization of obstetrician-gynecologists that establishes guidelines for other health care professionals to improve patient health) reports that complications from IUDs are rare and aren't related to a person's age. 
Bottom line: IUDs are safe for both adolescents and adults. Additionally, the rates of effectiveness (how well the method works) and satisfaction (how much people like it) are high among teenagers who use the IUD compared to other methods.
IUDs are available for free or at a low-cost at your nearest The Right Time health center. Make an appointment today to talk to a provider to learn more about them.