Diabetes, Sex, and Birth Control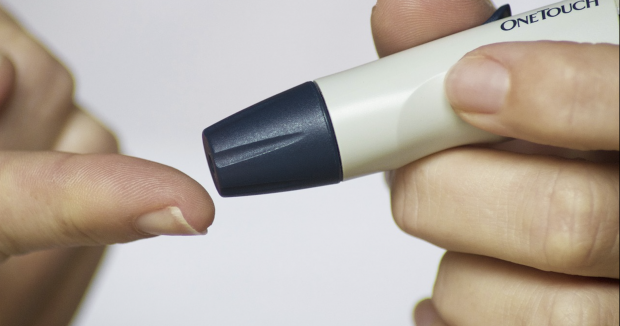 Everything you need to know.
Have diabetes? Want to have lots and lots of great sex without worrying about getting pregnant or messing with your blood sugar?
Just like food or exercise when you have diabetes, there are a few things to keep in mind—but don't worry. Whether you have type 1 or type 2 diabetes, you've got options.
When it comes to birth control, "nothing is off the table," says Dr. Robin Goland, endocrinologist and Co-Director of the Naomi Berrie Diabetes Center in New York. It's a matter of talking through the risks and benefits of each method with any of the providers at your nearest The Right Time health center and weighing them against your risk of getting pregnant.
Here are some things to talk about with your health care provider:
Heart health. People with diabetes, especially type 2, are at a greater risk for cardiovascular issues. Some birth control methods also slightly increase your risk for those problems, so your provider may want to talk to you about your heart health when helping you pick out a birth control method.
Hormones and your blood sugar. Some hormonal birth control methods can raise your blood sugar.
Infections. People with diabetes are more prone to infections than people without diabetes, including pelvic infections. If you choose an IUD, avoiding pelvic infections is important. Use a condom every time you have sex, and consider using lube, too. Diabetes can sometimes lead to vaginal dryness, causing skin ruptures in and around your vagina which can get infected. Lube can help you avoid that. Plus, it can make sex feel even better!
Monitor your blood sugar for changes in the weeks and months after you start a new birth control method. If you see any major changes, talk with your provider about how you can adjust. You may need to take more insulin or other medicine, change your diet, or switch to another birth control method.
Everyone reacts a little differently to birth control, even people without diabetes. Sometimes it takes a couple tries to find the right method, and that's totally normal. By paying attention to your body and talking with your provider, you can take care of your diabetes AND your sex life.
Updated December 2019