Can Your Period Get Worse in the Winter?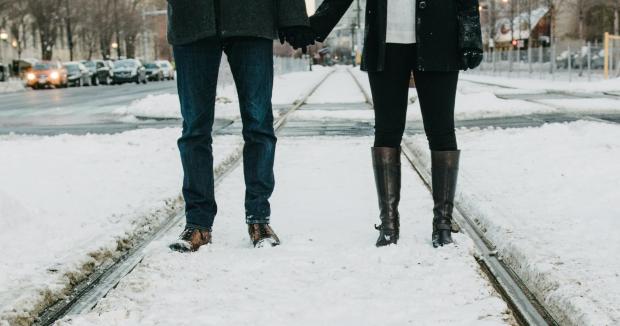 Here's what the science says.
It seems like lots of things get worse in the winter. If you live in certain parts of the country, the weather that comes with the colder months of the year can make commuting to work or school a lot harder and lot more unpleasant. Or, maybe you or someone you know experiences Seasonal Affective Disorder, which is a type of seasonal depression that corresponds to the changing of the seasons (usually around late fall or early winter when there's less sunlight in a day). You might even find yourself sick more often in the winter than you are in the other seasons.
If you're someone who gets a period, you may know they're generally annoying. But given what we know about Seasonal Affective Disorder and the winter blahs, is there any possibility that our periods get worse in winter too? Here's what we know. To learn how birth control might be able to help, make an appointment with a provider at your nearest The Right Time health center.
What does the science say?
A recent study evaluated the effects of age and season on menstrual cycle length on people in Japan. The study concluded "that menstrual cycle length changed with age, but it was not associated with season or other climatic factors." In other words, there isn't evidence that menstrual cycles are directly affected by winter months.
Okay, but my period still sucks in the winter, can birth control help?
If you still feel like getting your period in the winter just isn't for you or you realize you never want another period no matter the season, you can use some methods, such as the pill, patch, and ring to skip your periods entirely. You can also try one of the hormonal IUDs, the implant, or the shot which make periods go away for some people.
However, keep in mind that it can take a while (like, a year) for your period to go away when using some of these methods. Also, a common side effect of using the implant and the shot is irregular bleeding for the first six to 12 months, which can be annoying.
There's not a lot anyone can do about the weather, but if you are unhappy with your period, or have questions about what's normal, make an appointment at your nearest The Right Time health center to talk to a provider. In the meantime, it's helpful to keep track of when bleeding starts, how long it lasts, any symptoms you have during your cycle, such as cramping or spotting, and any medications or birth control methods you are using.
Updated November 2021