5 Tips for Talking to Anyone about Sex and Birth Control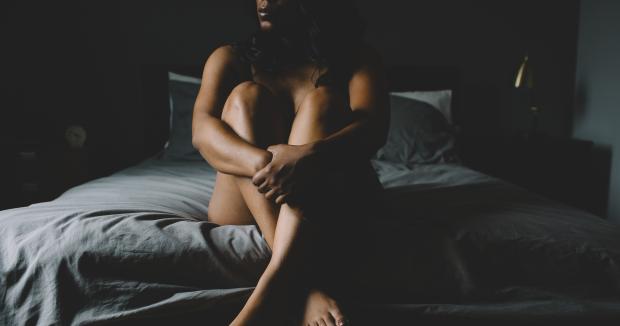 First, embrace your sexual self.
As the granddaughter of a southern woman who avoided even saying the word sex, I have come a long way in finding my sexual voice. Here are a few secrets I've learned for discussing sex or birth control with anyone (including your boo). For access to all the methods of contraception for free or at a low-cost, visit your nearest The Right Time health center. 
1. Embrace your sexual self. 
You were born a sexual being. The more you engage with your own sexual identity, the more empowered you'll be to take charge in and outside the bedroom. There's nothing sexier than being responsible for your own destiny. 
2. Remember, everyone else is sexual too. 
While embracing your own sexuality, remember that everyone else has their own sexual identity. So, if your aunt or older sister bring up getting it on or getting on birth control, take it as an opportunity to ask about their experiences. Or feel free to bring it up yourself—they probably have great insight to share. 
3. Use birth control to bond with your partner. 
Discussing your body and future is way more revealing than taking off your clothes. Personally, talking with my boyfriend about how we were going to prevent pregnancy has only increased our intimacy. It also forces both of us to actively contribute to our birth control plan since we know we'd both be responsible for a baby. 
4. Break the ice on your birth control convos. 
Bringing up sex and birth control isn't always easy at first. It's totally fine to talk about hookup scenes on your favorite TV show or the latest celebrity baby as an icebreaker to transition to your own sex life and questions. 
Technology can also be used to your advantage to email or text quick questions. "Got condoms?" is worth the ask before accepting an invite from a friend with benefits. 
5. Find your birth control council. 
For many of us, the most important birth control conversation to have is with our health care provider. Make the most of your time together with a nearby The Right Time provider by already having questions in mind and not being afraid to speak up. With my gynecologist, I always bring up things I've heard from friends and family to get her perspective, since someone else's perfect method might not be a fit for me—and their problems may not apply to my individual situation. 
There is no shame in taking charge of your future. And let's be honest: Sex is more enjoyable when you aren't stressed about getting pregnant or a sexually transmitted infection. If the thought of talking about birth control still makes you uncomfortable, click around The Right Time for answers to common birth control questions. And to get any method of contraception for free or at a low-cost, make an appointment to visit a provider at your nearest The Right Time health center.  
Updated September 2021