4 Ways Your Birth Control Can Help You Be You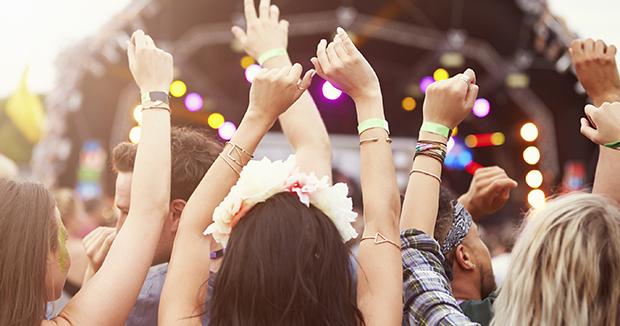 Whether it's a partner, a parent, or maybe even a mentor or a boss, one of the most encouraging phrases a person can hear is "I appreciate you for who you are."
Whether it's a partner, a parent, or maybe even a mentor or a boss, one of the most encouraging phrases a person can hear is "I appreciate you for who you are." Not only do these words convey that we are valued, but they also let us know we have this person's support to continue being ourselves.
But being who we are can be hard. We face obstacles daily that can make us feel like we need to be someone else and it can take great courage and determination to keep being the person we want to be. That's why it feels so comforting to hear the words "I appreciate you for who you are" — it helps us know that it's okay for us to shine.
The Right Time wants to help you overcome some of the obstacles that can keep you from shining. We provide information about birth control and remove barriers to contraceptive services so you can decide if, when, and under what circumstances to become pregnant. When you control your health and your body with birth control, you can be exactly who you want to be. And here's proof.
Birth control helps you control your period so you can have more time to do the things you want to do.
If you are a person who gets their period, you know how disappointing it is to cancel plans with friends because you're just too bloated or in too much pain to do anything that takes you off the couch. How about when you and your partner want to celebrate something special (maybe an anniversary or a birthday or a promotion) with sex but Aunt Flo gets in the way. Even though menstruation is totally normal, it can be a bummer when our bodies get in the way. Luckily, the pill can make your periods less painful and they can help your skip them entirely. The result? More time to have fun outside and inside the bedroom.
Birth control gives you the freedom to enjoy sex without worrying about pregnancy or STD's. 
Sex is not only pleasurable – it's also an empowering way to express yourself and share your body with someone else. One way to make sure you're able to fully experience those passionate moments is to use birth control. It's true! A study revealed that the benefits of various birth control methods can actually make sex more pleasurable for women. More specifically, women who used the IUD reported enjoying sex more because it allowed them to be spontaneous without worrying about becoming pregnant. In other words, contraception allows you to focus on how you feel (and how your partner feels) during sex without stressful thoughts related to pregnancy or STD's invading your brain and ruining the moment.
Birth control helps you achieve your goals.
It takes time and dedication to accomplish a goal, no matter what it is. Whether you're trying to get your degree or a promotion to your dream job, research shows that birth control can help you get there. In fact, when 2,000 women were asked why they used contraception, 56 percent said it allowed them to support themselves financially, 51 percent said it helped them stay in school or finish their education, and 50 percent said it helped them get or keep their job or have a career. When you use birth control to plan for a family with your partner, you can take all the time you need to become the person you want to be.
Birth control helps your relationship with your partner stay strong.
Having a baby changes a couple's relationship in so many ways, and it makes sense why. You and your partner have new priorities and responsibilities, and you both need to get used to all the adjustments that are going on in your household and in your relationship. Sound difficult? It is! And because your life changes so completely over such a brief time, about two thirds of couples report a decline in the quality of their relationship within the first five years of a child's birth. However, studies show that when birth control is used to plan a pregnancy, expectant couples are less likely to experience relationship conflict after the baby is born and are more likely to stay together. In addition, planning pregnancies helps reduce the parents' chances of depression and increases their attachments to their children, which results in stronger family relationships all around.
Now that you know how birth control can help you be you, check out our method explorer to learn more about each of the methods on the market today. Whether you're happy with your current method or are looking to switch to a new one, we want to make sure women everywhere have secure access to birth control so they can live their lives being who they want to be.
Updated June 2019