3 Tips on How to Tell if the Website Giving You Health Information is Legit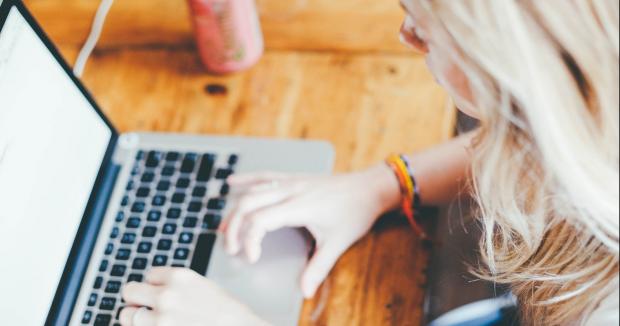 It's not that you can't ever look online for answers to any of your medical questions, it just means that it's best to look at sources that are truly trustworthy.
The internet can be an incredible resource. It's there for us in so many ways, like when we're desperate to fix a leaky faucet that's keeping us up at night, when we want to impress a loved one by cooking them a fancy dinner from scratch, or when we've finished a book but aren't sure what to read next. 
Even so, the internet isn't the best resource for everything you might need. This is an important distinction to make, especially when it comes to matters such as medical diagnoses or medical advice. It's not that you can't ever look online for answers to any of your medical questions, it just means that it's best to look at sources that are truly trustworthy. And please know, we work hard so that TheRightTime.org remains a source you can both enjoy and trust!
So, how can you tell if a particular website has reliable health information? Read on to learn some clues. But don't forget, the health providers at your nearest The Right Time health center are always there to answer any questions you might have about your health (as well as providing you with access to free or low-cost birth control). 
Look at the URL 
Medicine Plus, which is a service of the world's largest medical library and part of the National Institutes of Health (NIH), says an easy way to learn a lot about a website is to check the domain. The domain is essentially the address of a website, but it can also tell you who owns the website.
The NIH says, "As a rule, health websites sponsored by Federal Government agencies are good sources of information… and well-known medical schools may also be good sources of health information." You can tell if a website is run by either of these parties because their domains will end in ".gov" or ".edu."
But why is it important to know who owns a site? Ownership information can give insight into the purpose of the site, and this can help you decide if you can trust it. In other words, when a domain that ends in ".com" is owned by a commercial business, it tells you that its primary goal is to make money by selling you something. On the other hand, domains that end in ".gov" or ".edu" are usually not out to sell you anything, which means their information is generally considered unbiased and therefore more reliable. Domains that end in ".org" were initially meant for non-profit or non-commercial organizations but at present, anyone may register a ".org" domain for any purpose.
Look at who wrote what you're reading
If you want to find accurate information online about a particular condition or symptom you feel you might be experiencing, it's a good idea to prioritize content that's been written by a licensed medical professional or health care provider. You can tell this about an author by the article's byline. "If you are looking for medical advice online it's a good idea to think about who is giving it, just like you do when getting medical opinions in person," says Robin Watkins, CNM, WHNP-BC and Director, Health Care at Power to Decide. "If your question or concern is about birth control or sexual health, then a health care provider, like a doctor (MD or DO), a nurse practitioner (NP, WHNP, FNP, DNP, CNM, CM), a physician assistant (PA), a pharmacist (PharmD), or a nurse (RN, LPN) might be the most trustworthy source."
Alternatively, if you find yourself reading a piece about, let's say, endometriosis, but you notice it wasn't written by a health professional, what do you do? Watkins says, "In general, medical advice from health care providers, like primary care providers, specialists, registered nurses, and pharmacists is the best place to start. But that doesn't mean hearing about people's experiences is a bad idea. Just like when you talk to your friends and family about their health care experiences, it's ok to read about other people's experiences online. But when you look for medical advice online from a health care provider, it's important to consider your sources."
If you cannot find any information on the page that reveals who wrote the article you're reading, you can consider it a sign to be a little skeptical of its content. 
Look at when the article was written 
Medicine is an ever-changing science and researchers make new discoveries about treatments, therapies, and conditions all the time. Many magazines, newspapers, and medical journals cover medical advancements. Consequently, the internet is full of this type of content. But since the internet has been around for a while now, a Google search for chicken pox (for example) surfaces articles both new and old.
However, old articles might contain outdated information or data. Before spending too much time reading about a particular health topic, take a look at the article's date of publication or posting. This date will usually appear at the top of the post, near the author's name, but it can also be found at the very bottom of the page. Generally speaking, the newer the article (or an older article that has been updated), the more likely it is up to date and safe to consult. The NIH explains, "Older information isn't useless, but using the most current, evidence-based information is best."
Keep these tips in mind the next time you find yourself looking for health information online. And, as always, the providers at your nearest The Right Time health center are there to answer any questions you may have about your health.