3 Kick-Ass Women in History Who Fought for Reproductive Rights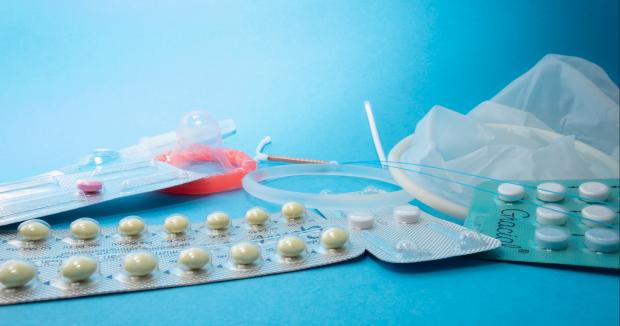 You need to know these names.
It's Women's History Month, and we're celebrating the rad women in our lives and everywhere else. But what if we could thank some of the actual women who help make reproductive health care and birth control available to all (in addition to those who work in The Right Time health centers, of course)? The fight for reproductive rights has so many dedicated people on the front lines who push for what they believe in. They deserve all the things, and we're going to start by recognizing them here. 
1. Emma Goldman 
Emma Goldman was a political activist born in 1869, in what is now Lithuania. She immigrated to the United States at the age of 16 because her father didn't believe girls should get an education. As an adult, she trained in midwifery and became a birth control advocate. But there was one problem: it was illegal to publish materials about preventing pregnancy. So in 1916, after giving lessons to the public on how to use contraception, she was arrested for violating the Comstock Law. 
2. Byllye Avery 
Byllye Avery is a reproductive justice activist and advocate. In the 1970s, she and other like-minded colleagues opened a clinic in Gainesville, Florida that provided contraceptives and reproductive health care information to women with lower incomes. She also started a birthing center and founded the National Black Women's Health Project (now the Black Women's Health Imperative). NBWHP was the first national organization to focus exclusively on the health and wellness of Black women and girls. 
3. Dr. Helen Rodríguez Trías 
Dr. Helen Rodríguez Trías was a Puerto Rican doctor and women's health care activist who changed the women's health movement. She became the first Latina president of the American Public Health Association. Her work as a physician focused on ending reproductive health disparities faced by low-income people of color. And because women with lower incomes were often coerced into sterilization, Dr. Rodríguez Trías helped create the Committee to End Sterilization Abuse in 1974 to draft ethical sterilization guidelines. In 1979, some of the guidelines she helped write became reality. You can thank Dr. Rodríguez Trías (and many other colleagues) for the law that mandates that doctors must obtain written consent prior to a sterilization procedure. 
Updated February 2021