Cori Bush: An Instrument of Change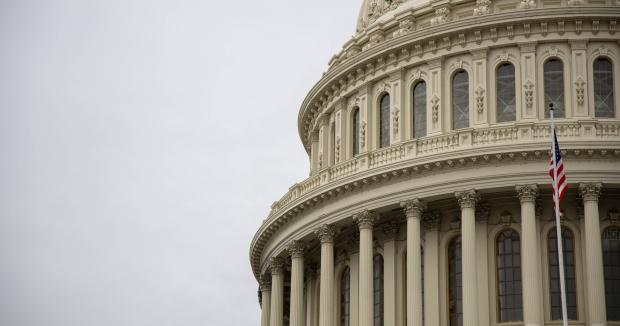 Everything changed for Representative Bush in 2014.
At The Right Time, we love Black History Month because it gives us an opportunity to shine a spotlight on some amazing people in our community. One individual on the forefront of our minds is Missouri's first Black congresswoman, Cori Bush, who was sworn into office on January 3, 2021. As with The Right Time, protecting people's access to birth control and reproductive health care is incredibly important to Cori Bush.
For the past decade, Representative Bush's primary occupation as a nurse at a mental health care facility and at St. Louis University Hospital had called for her to use her hands.
But everything changed in 2014. Bush was deeply affected by the nearby Ferguson protests and volunteered her help as a medic. While tending people's wounds, she felt tugged to use her hands in another way. She raised a bullhorn instead of a stethoscope and became an activist marching with her community for justice. It turned out to be the perfect path for her.
Still, Congresswoman Bush's journey to Capitol Hill didn't happen overnight or without setbacks. On her way to becoming a nurse, she experienced homelessness while caring for her two young children. She lost on her first attempt at public office, a 2016 race for a seat in the U.S. Senate. The disappointment nearly caused her not to run again.
But Bush stands on the shoulders of countless Black women from Missouri who, like her, reached for higher heights despite facing obstacles. Women like Mary Jean (Price) Walls (who was denied admission to Missouri State University in 1950 because she was Black) and St. Louis native and activist Margaret Bush Wilson (the first Black woman in Missouri to run for Congress in 1948). Wilson did not win, but her legacy 70 years later pushed Cori Bush to try and succeed in becoming the first Black Congresswoman from the Show-Me State. 
The link between Margaret Bush Wilson and Cori Bush is a sharp reminder that history is sometimes made in slow, collective pushes against a barrier. The past is never quite past: it is a baton handed forward. In this way, Bush's achievement is the result of not only her perseverance, but of other Black women from Missouri who imagined a better future for all.
Representative Bush is already using her voice for change with the new Biden-Harris administration. As she told St. Louis Public Radio, she worked with the White House transition team to make sure a nurse was appointed to the COVID-19 advisory board. Health care workers are essential—but highly at risk—in the fight against the novel coronavirus.
Bush's time caring for patients also gave her a mission to advocate for vulnerable people who often go without health care because they can't afford it. Her passion aligns with our mission here at The Right Time: offering free or low-cost access to birth control for those who need it. She has gone from fighting on the front lines of health care, to the front lines of a movement for justice, and now she brings her most prized instrument to Congress. No stethoscope. No bullhorn. But all the courage it takes to use her voice to speak up for others.
Updated February 2021