Can Birth Control Help with Migraines?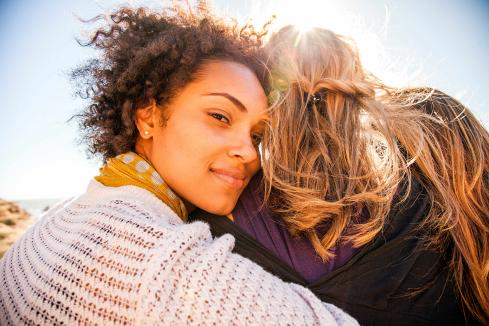 If you're a migraine sufferer, you're not alone.
Over the years I've heard people say, "Oh, migraines are just like headaches," or "Drink some water and you'll be fine." But as a person who gets migraines, I'm here to say it's more than just a headache and it's more than a glass of water can fix.
My migraines can come from almost anything: lack of sleep, stress, my menstrual cycle, changes in air pressure, too much sleep, too much alcohol, a storm brewing, a scent that was just too strong. You name it and it's probably a trigger for a migraine. They can debilitate me and some people say it's the worst pain you will experience in your life (some women even say worse than child birth – yikes).
June is Migraine and Headache Awareness Month, and if you're a migraine sufferer, you're not alone. Around one quarter of women endure migraines and they're one of the leading health problems affecting women today. Women experience migraines more than three times as often as men. While some women get migraines maybe once a month or once every two months, 85% of women suffering from migraines have chronic migraines, which means they experience 15 or more migraine days a month.
Most people experience migraines due to the hormonal shifts that take place during menstrual cycles, pregnancy, and menopause. According to Robin Watkins, CNM, WHNP-BC, Senior Director of Health Care at Power to Decide, "For people with menstrual migraines, it is usually the drop in estrogen that happens before your period that triggers them, so consistently taking a birth control with a low dose of estrogen, like continuously cycling the pill or the ring, can help."
Birth control can help migraines, but not always. Watkins says, "People with migraines can use birth control methods including IUDs, implants, the shot, and the mini-pill without problems, but people who have migraines with aura (temporary visual disturbances) should not use methods that have estrogen, such as the pill, the patch, and the ring."
If you're a migraine sufferer searching for a birth control method that works for you, make an appointment to talk to a provider at your nearest The Right Time health center.